ADR liquid transport
ADR Tank- and Bulk Transport - one of our long-standing specialties.
Moving ADR products to your customers
At our base in Uithoorn (NL) we are specialized in moving ADR liquid and dry products. From this location we serve the chemical industry with our specialized tank trailer pool.
Our single and multi-compartment tank-trailers are suitable for the transport of heated and dangerous products like pitch, tar and bitumen. However, liquid waste like silt is also a perfect match.
 
We move ADR bulk throughout Europe
With our tanker and dry bulk fleet we can move your (petro-)chemical products. We mainly serve the following countries:
Belgium
The Netherlands
Luxembourg
Denmark
France
Germany
The SQAS standard from CEFIC is strongly embedded in our organization. Our drivers are trained according to the highest standards in working with ADR dangerous goods and Behaviour Based Safety (BBS). Naturally, all drivers have the qualifications they need to get the job done, verified by external auditors on a regular basis.
Dangerous goods are to be handled with professional precision. Warehousing of dangerous / hazardous goods (ADR) is done according the PGS 15 (CPR 15-2) guidelines. We offer chemical warehousing solutions on our sites in Helmond, Oss, Roosendaal (NL) and Goch (GER).
 
Want to learn more about tank transport?
Want to learn more about how your logistics can be simplified? Let us know, our team is ready to tell you more about ADR tank transport and storage.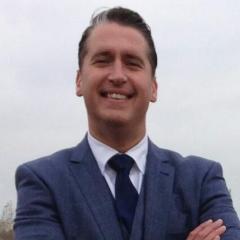 A challenge?
I make it simple.
Guus van Appeldoorn
Logistics Expert